Olga Buraya-Kefelian is a knit designer from Belarus. In 2006, she created Olgajazzy, developed her creative career and devoted herself entirely to the design of knitting patterns focusing on technique and geometric patterns.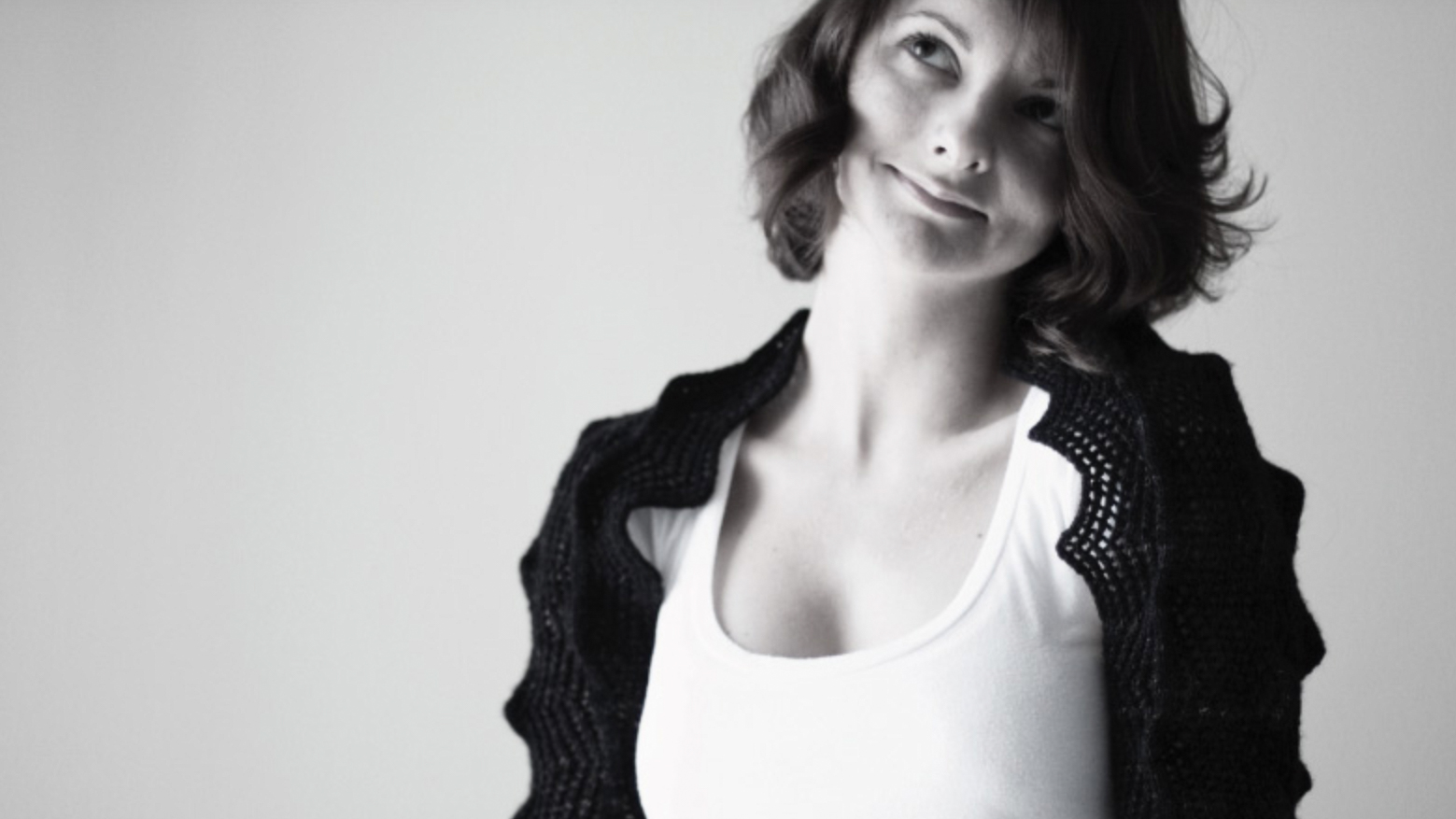 BIO
Olgajazzy brand has been established in 2006 by Olga Buraya-Kefelian. As a daughter of a professional tailor, she has acquired her understanding of clothing construction from an early age, which has progressively become more intuitive. This intuition helps her to create imaginative yet versatile knitwear. Conceived as a line for trendy and ultimately wearable knitwear, the brand is ever evolving. Drawing her inspiration from industrial and architectural fields, combined with her passion for European and Japanese design, results in Olga's knitwear designs infused with innovation. Always seeking to develop new ways to incorporate knitwear in these modern times has prompted for her Transform line to emerge.
Transform – result of a transformation. The essence of this signature knitwear range is versatility and expanded wearability of each garment: these intelligently constructed pieces provide quintessential wardrobe staples that will compliment various outfits, suit multiple occasions, wearable year round and will suit all seasons.
Balancing out love for texture and minimalism presented in numerous accessories and garments, the brand's pattern range consistently implements technique-driven elements within each pattern for a greater learning experience and impeccably finished knitwear.
As a contributing designer, author and co-author of numerous titles, the professional quality of written patterns is a recognizable feature of the Olgajazzy brand and encapsulates the exceptional standards of excellence applied across all areas of the brand.
The designer now resides in Virginia and is also the author and co-author of numerous titles. The brand is constantly evolving and Olga marks with its imprint and personal identity each creation, recognizable among all.
Learn more on Olga world : Her website > Olgajazzy , Instagram > @olgajazzyknits
WAVE COWL by Olga Buraya-Kefelian
Wave is a real "coup de coeur", for the style, the colors chosen by Olga, the overall appearance of the knitting piece. The Wave Cowl is knitted flat, shaped using "German short rows" and then stitched together. A circular needle is necessary to make the execution of certain techniques of the model easier , such as the successive knitting of two knitting rows.
PUBLICATION DATE :   February 2019
YARN OPTIONS
Quantities
Main color (MC) : 475 m / 520 yds
Contrasting color (CC) : 183 m / 200 yds
Optional : Tassels : 37 m / 40 yds
NEEDLES
US 4 (3.5 mm)
US 5 (3.75 mm)
GAUGE
Working gauge
28 sts and 40 rows = 4"/10 cm in St St on smaller needle
Blocked gauge
24 sts and 40 rows = 4"/10 cm in St St on smaller needle, measured after washing and blocking
FINAL MEASUREMENTS
(before seaming)
Width 20"/51 cm
Length 32"/81 cm at the longest point
(after seaming)
Top Circumference 18"/46 cm
Bottom Circumference 38"/96.5 cm
Length along the longest part 23.5"/60 cm
NOTES
The pattern is available in English, Japonese, Danish